When you crash your car into this advertisement for Tim Green's new novel, featuring Troy, star of the action-packed
Football Genius
series. Ouch. I hope one of you has insurance.
On an unrelated note, I am guest blogging today over at
tulpen's place
. Because she's my Fairy BlogMother! What's a Fairy BlogMother, you ask? Well, there's only one way to find out. Unfortunately, that way is not by clicking on this link. I don't actually know what that way is, though, so if you find out, let me know.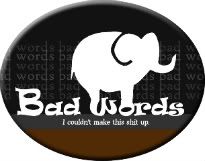 ---